Liberate your AED

Help us 'liberate' your AED in 5 simple steps to help save lives.

We know that there are privately owned AEDs on the island that are not registered on our shared database with St John Ambulance and Rescue. If we can add these to our database, together we can ensure everyone in the community can access a unit in an emergency and potentially save a life. If your home or your place of work has an AED, please:


•   Register it with The St John Emergency Ambulance Service using this downloadable form. Their control room will use it to direct the public to your AED in case of an emergency and will share the information with us so we can add it to our database so anyone can see the AED's location.
•   Put up signage and/or labels on the inside and outside of your building so people can see that you have an AED and can access it in case of emergency. This will then mean your AED will not only help keep your staff safe but also the wider community.
•   Add it to your facilities checklist to be sure it is in full working order if needed.
•   Tell your staff that, even if they are not trained, AEDs are safe to use. AEDs are automated but training is useful to ensure familiarity and speed of response.
•   Share with the community by taking a picture of its location and tagging us on Twitter with the hashtag #LiberatedAED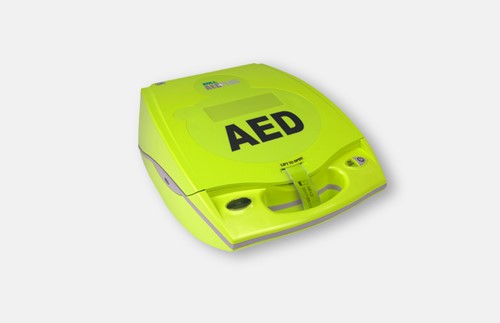 Purchasing a device
If you don't have an AED yet, we would like to invite you to consider purchasing one of these life-saving pieces of equipment. In the event of a cardiac situation, prompt use of CPR and an AED can improve the chances of survival by 10% per minute. AEDs are not expensive to purchase and are easy to maintain. The Cardiac Action Group and The St John Emergency Ambulance Service are both able to provide you with further advice about what is right for your office. Please contact us for more details.


This campaign is fully supported by The St John Emergency Ambulance Service.